Balneolological relics (Part II.)

Tumblers designed for water courses (gallery)
These relics are owned by the Hungarian Museum, Library and Archives of Medical History. Part of it is put on show at the temporary exhibition under the name "Pictures from the era of ancient healing methods".
To read more, one can purchase Vida Mária's book on "Spas in Hungary in ancient times and today" in the museum (Budapest, I. Apród u. 1-3., Tel.: (+36-1)-201-1577). The book (published in 1992) is also available in German.
GALLERY
Polished emblem depicting the coat of arms with the Holy Crown. The title above it says: "Long live the Country"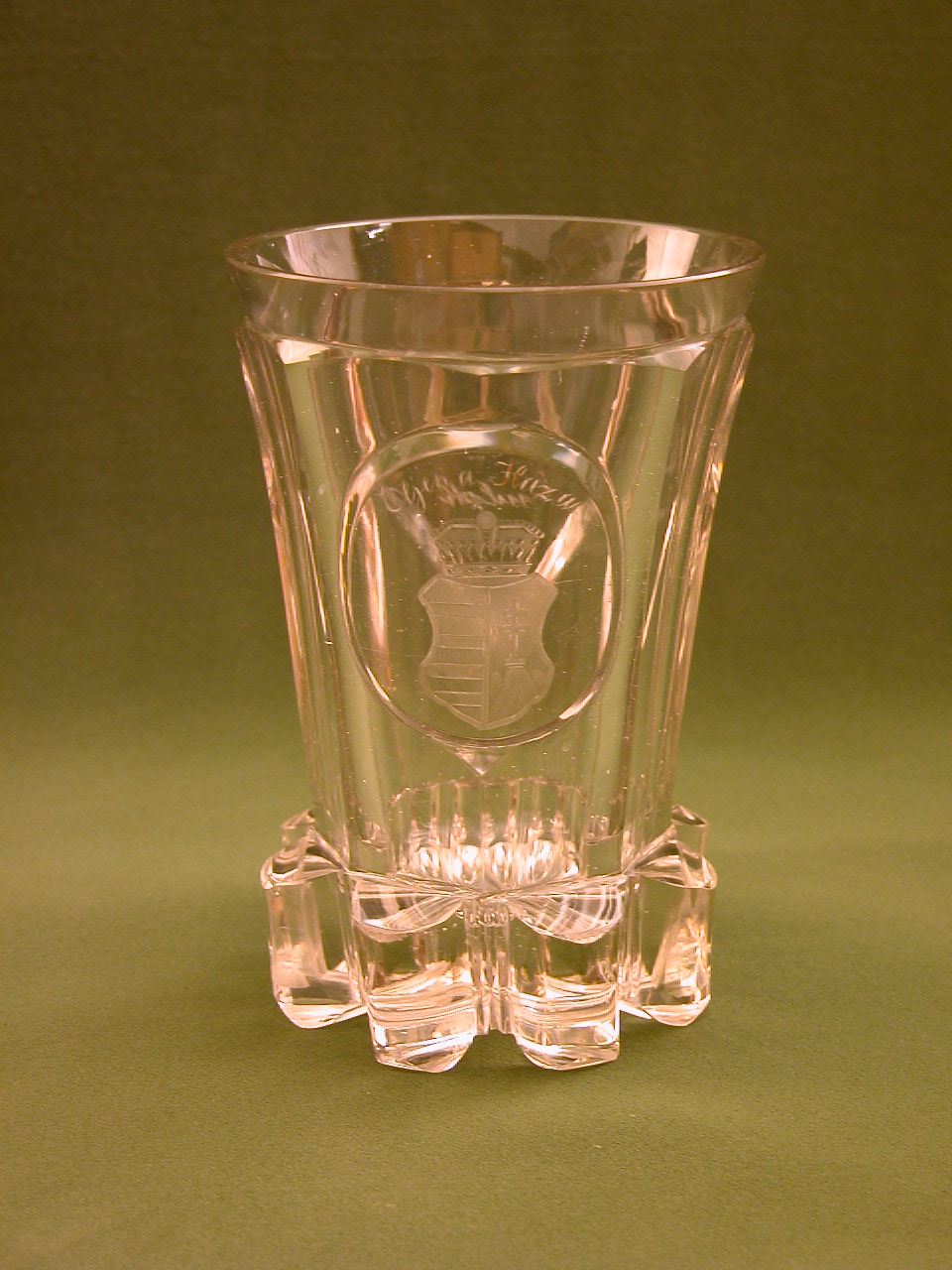 Lengthened stemmed glass, with decorated handle from the 1850s.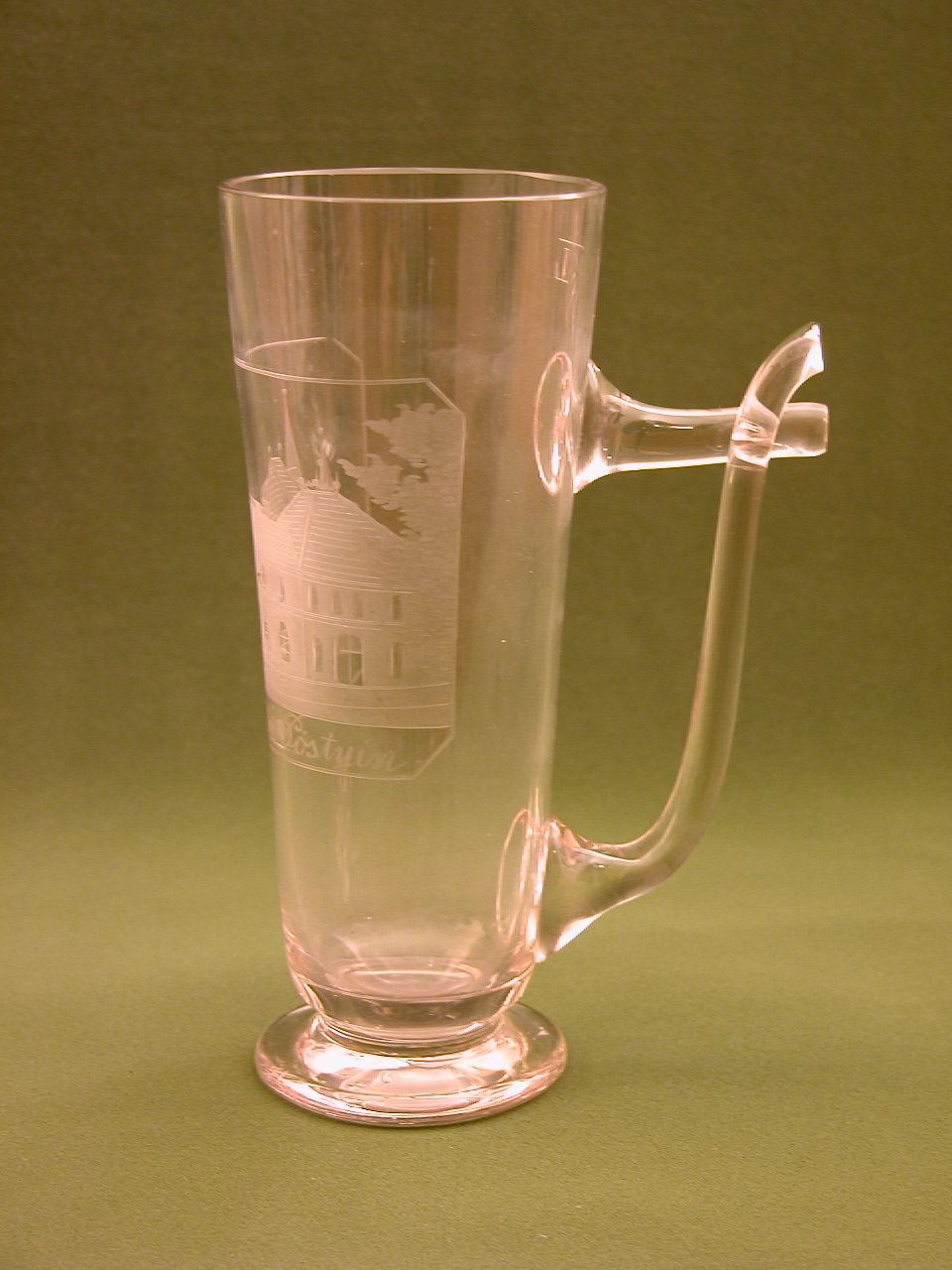 Tankard decorated with pictures of the Lake of Hévíz, and the spa-building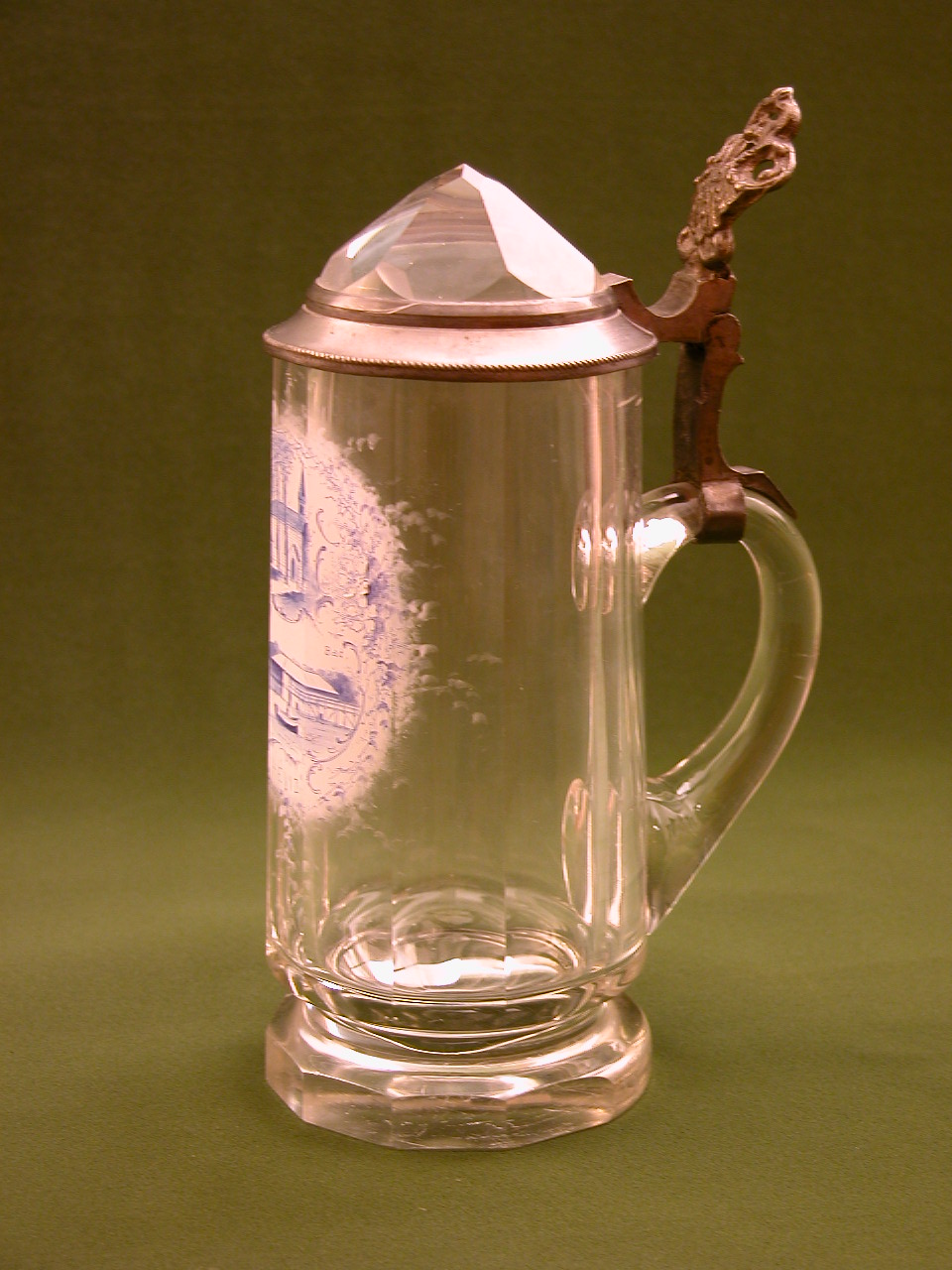 Drinking-cup from Pöstyén with golden lace. The decoration shows a patient covered with sheets taken into fresh air in a covered wheel-chair. Cup from the end of the 19th century.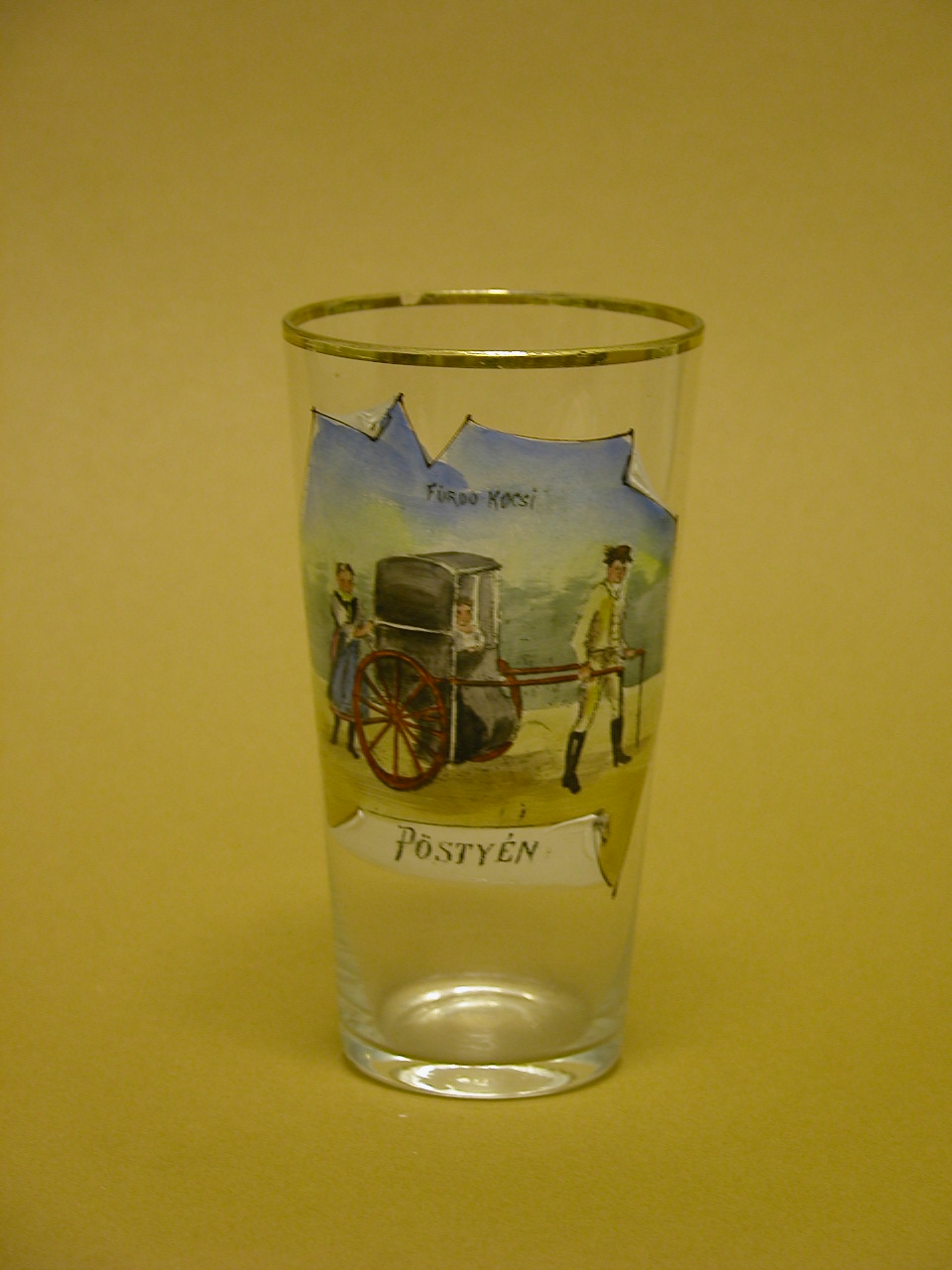 Polished sugar-bowl depicting the bath of Lubló surrounded with pine trees.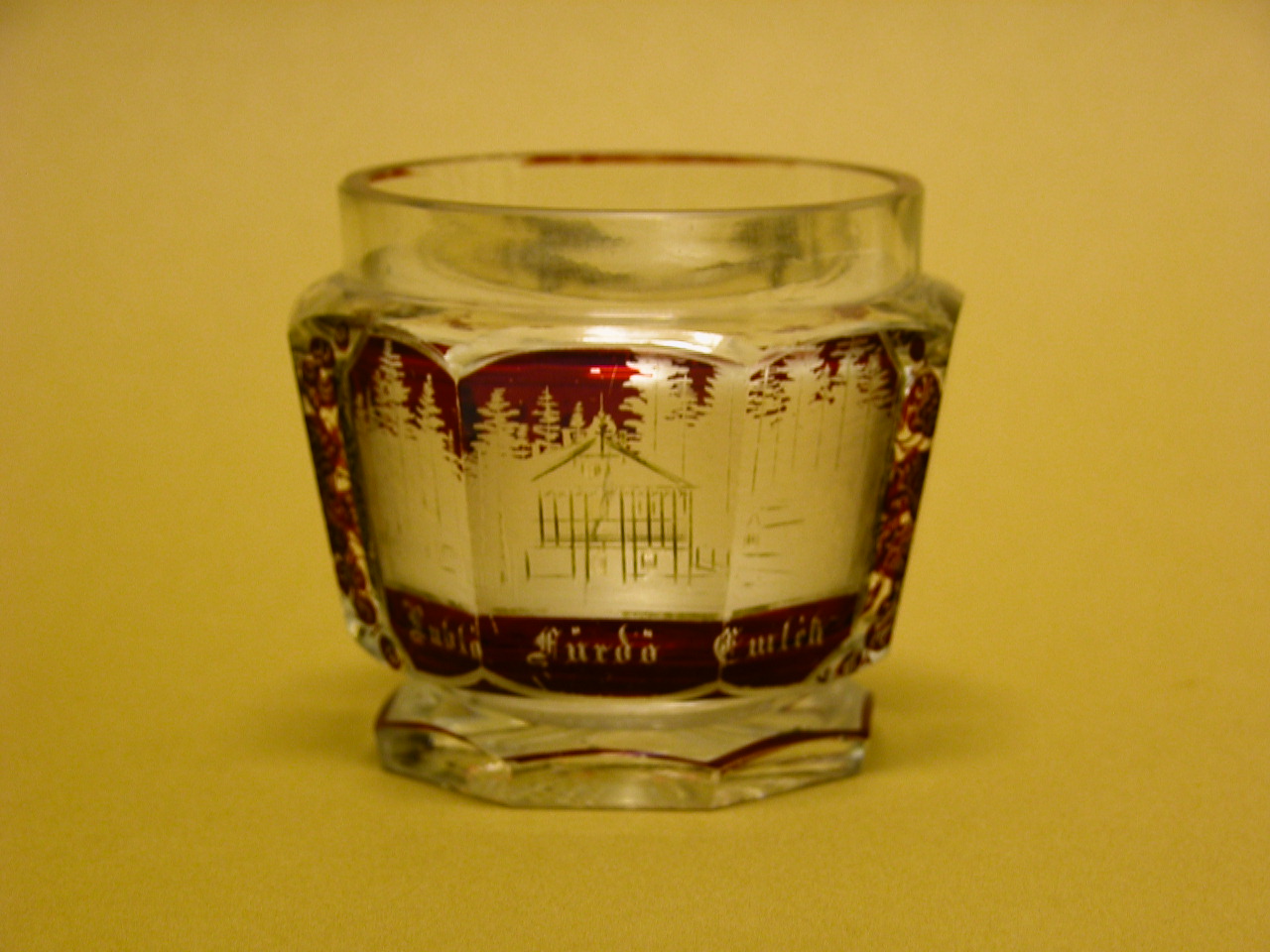 Polished, scarlet bath-glass from Előpatak.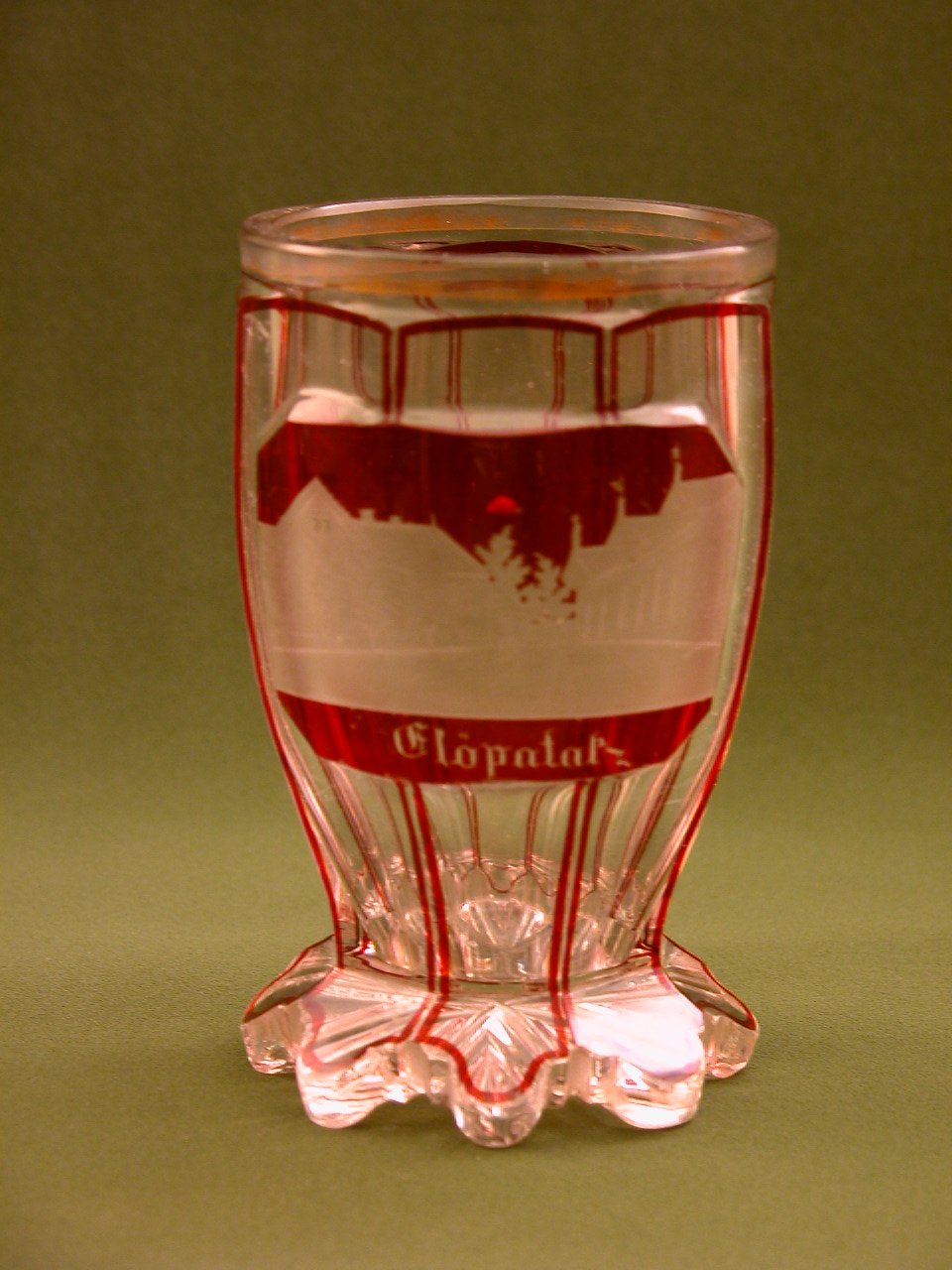 Bath-glass with handle from Balatonfüred, with the decoration of the round church.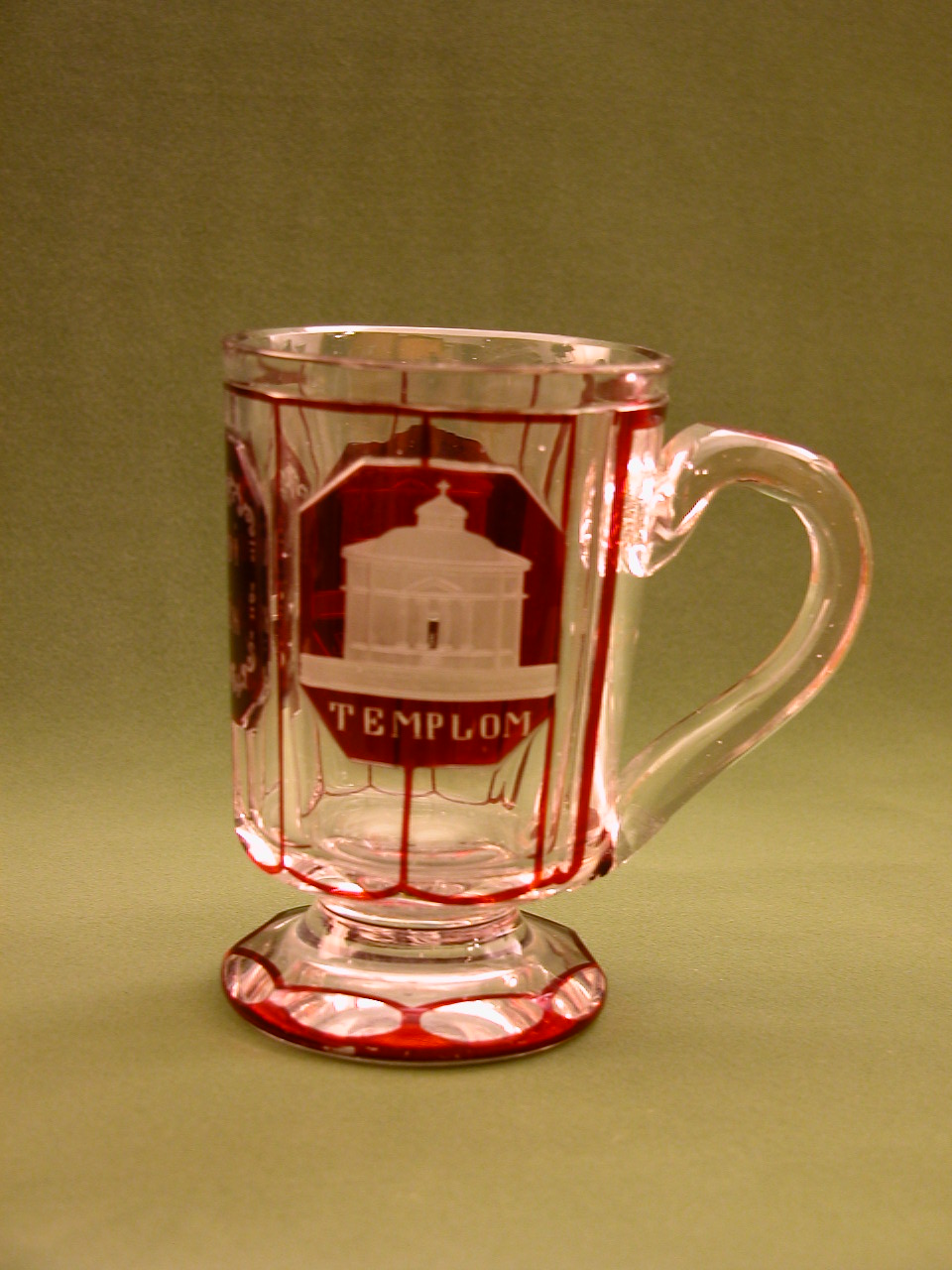 Bath-glass representing the spa-building; outlined: "The Aluminous Bath of Parád"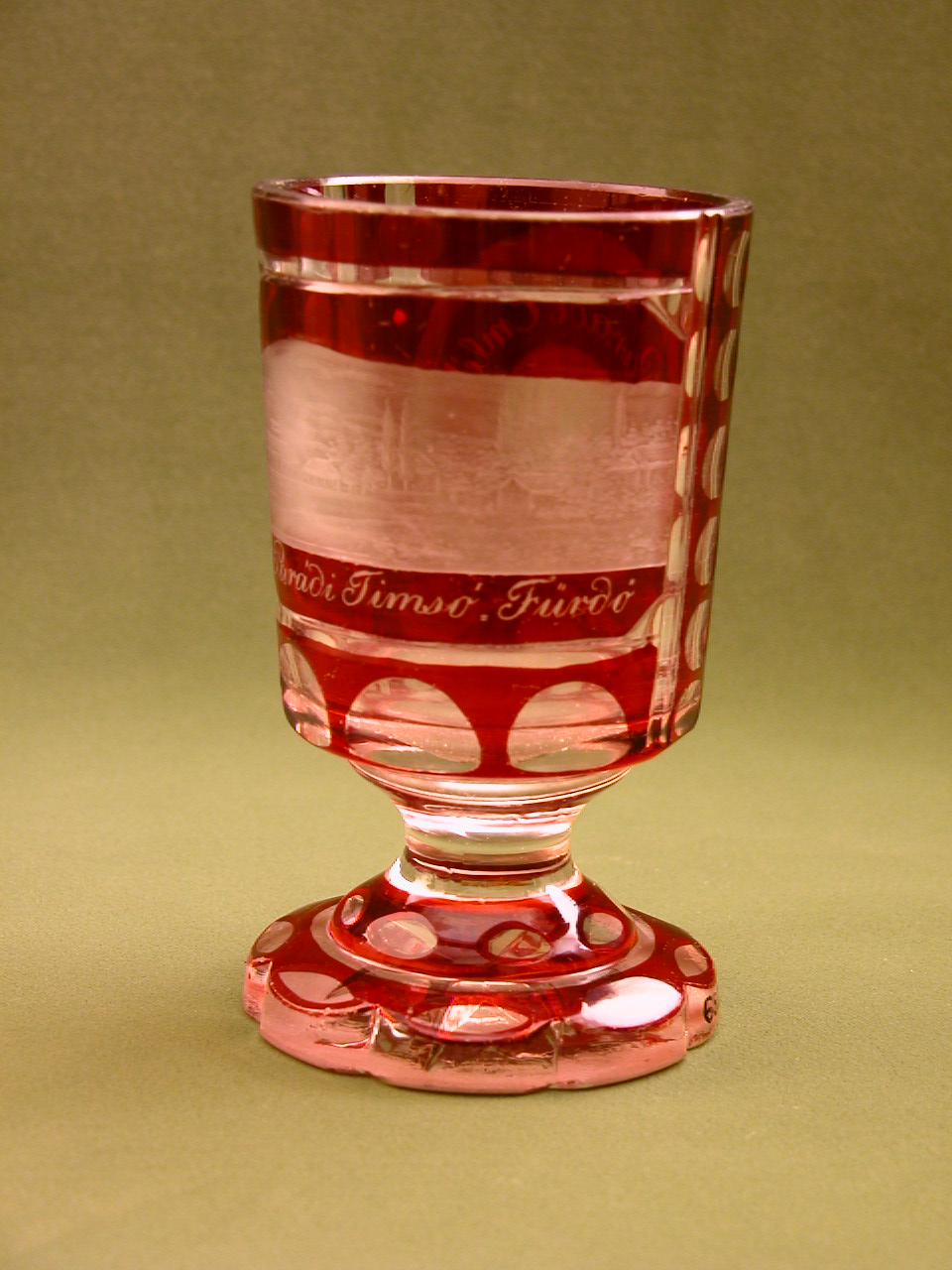 Yellow, polished bath-glass, depicting the "Horvát"-house in Balatonfüred.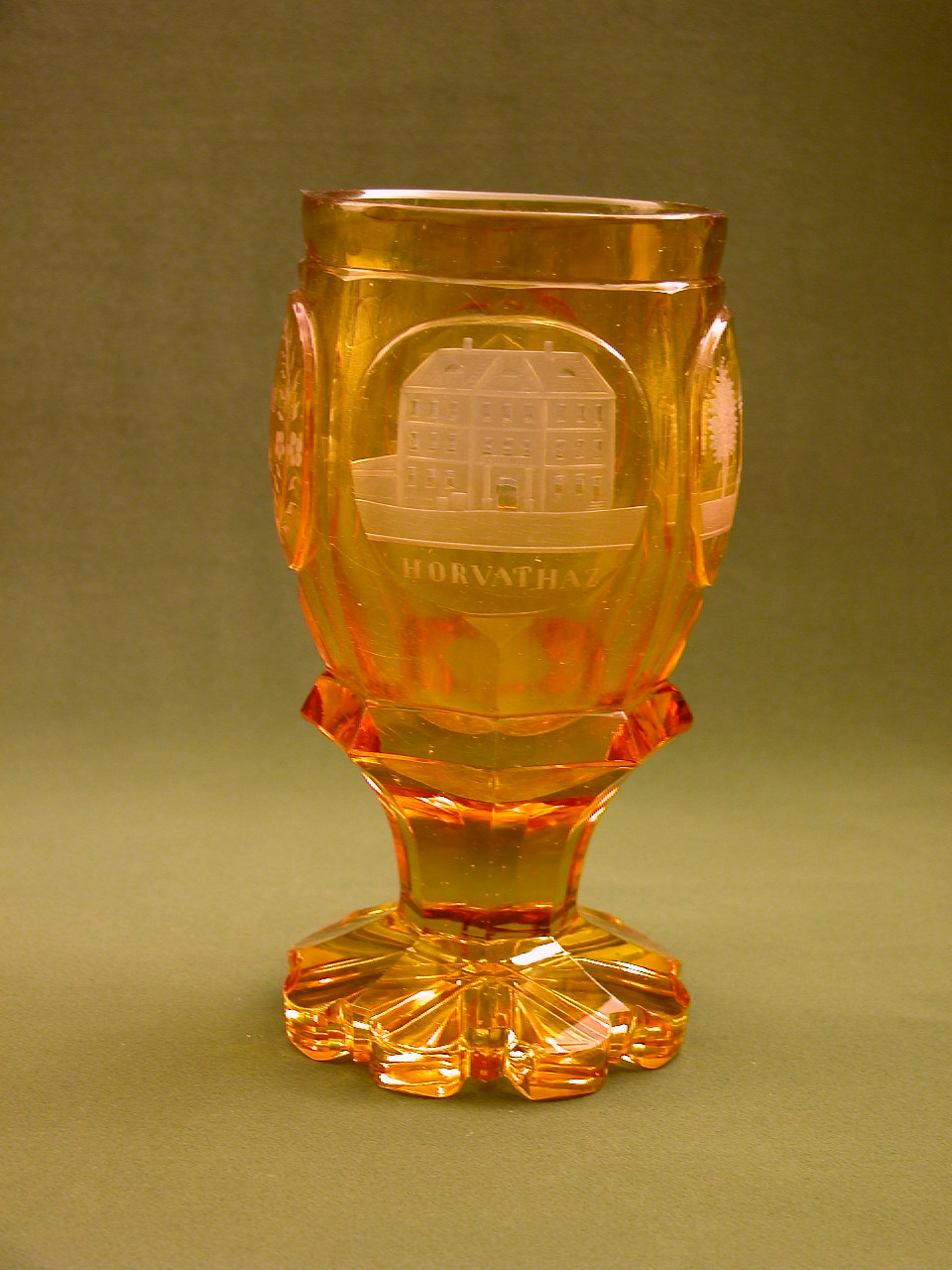 The details of the well-room in scarlet, with white polishing – "Mihálykút".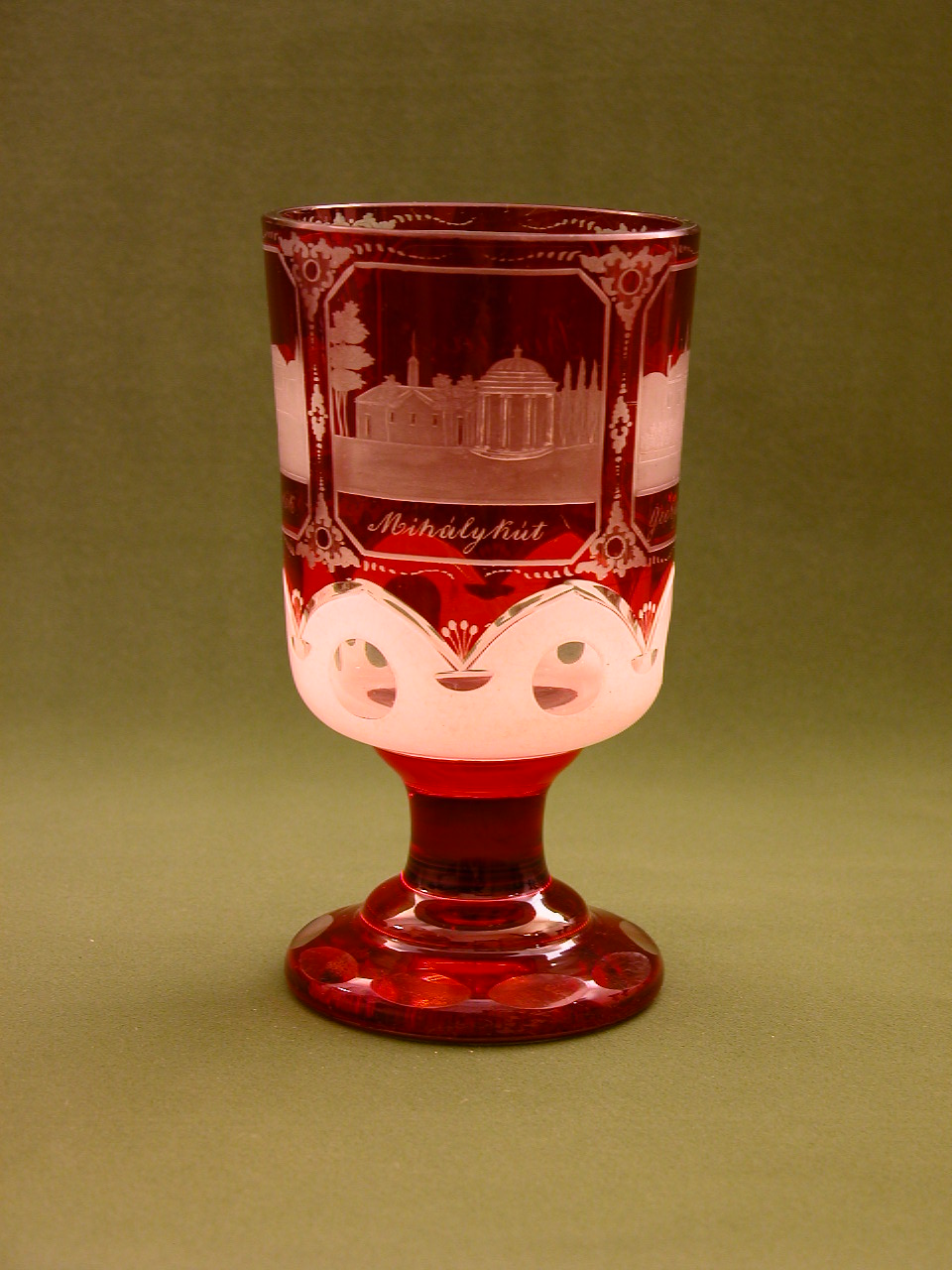 Bath-glass from Borszék representing the spa-building polished into oval-shaped cartouche.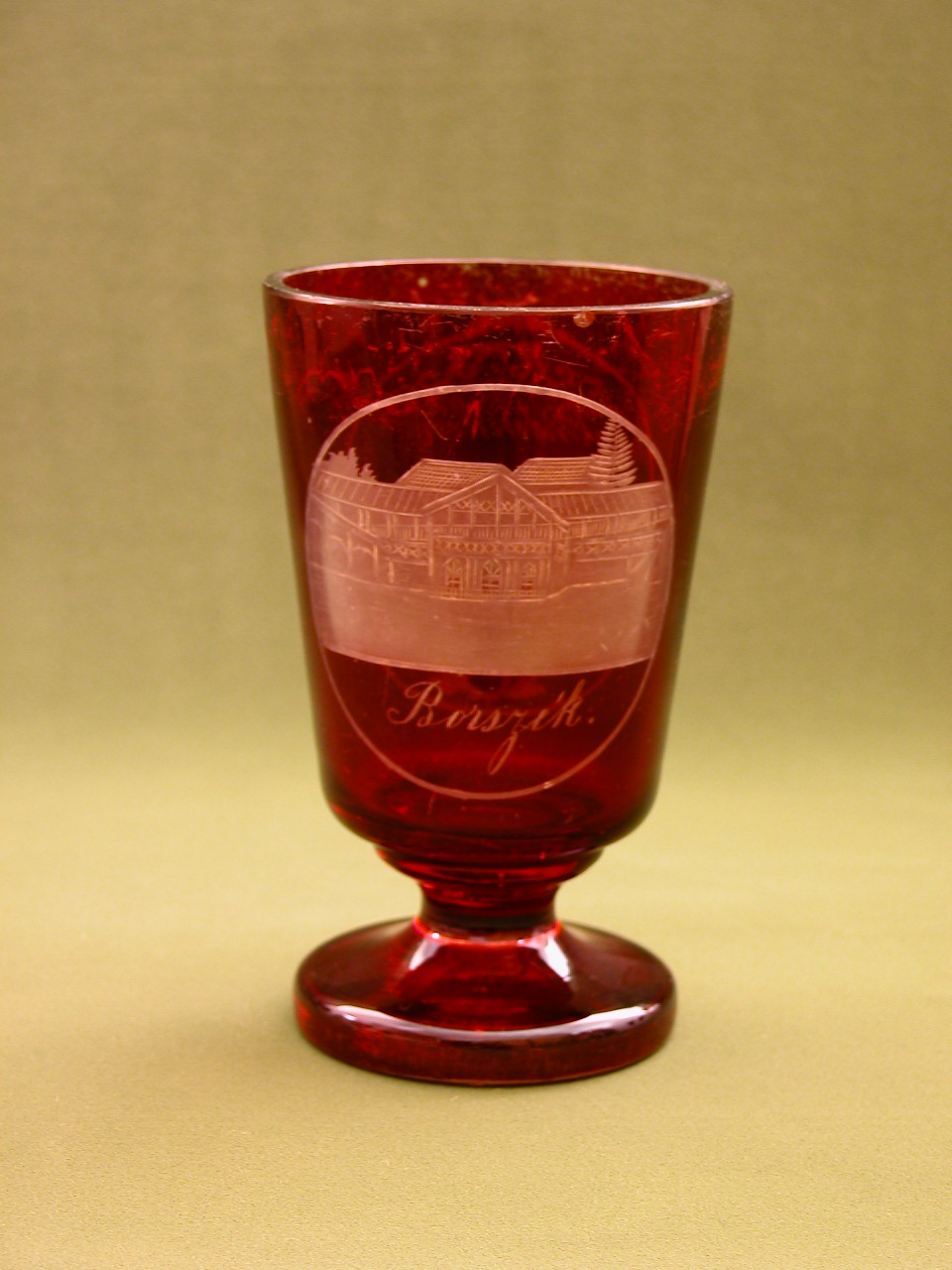 Simple, hollowed glass from Balatonfüred.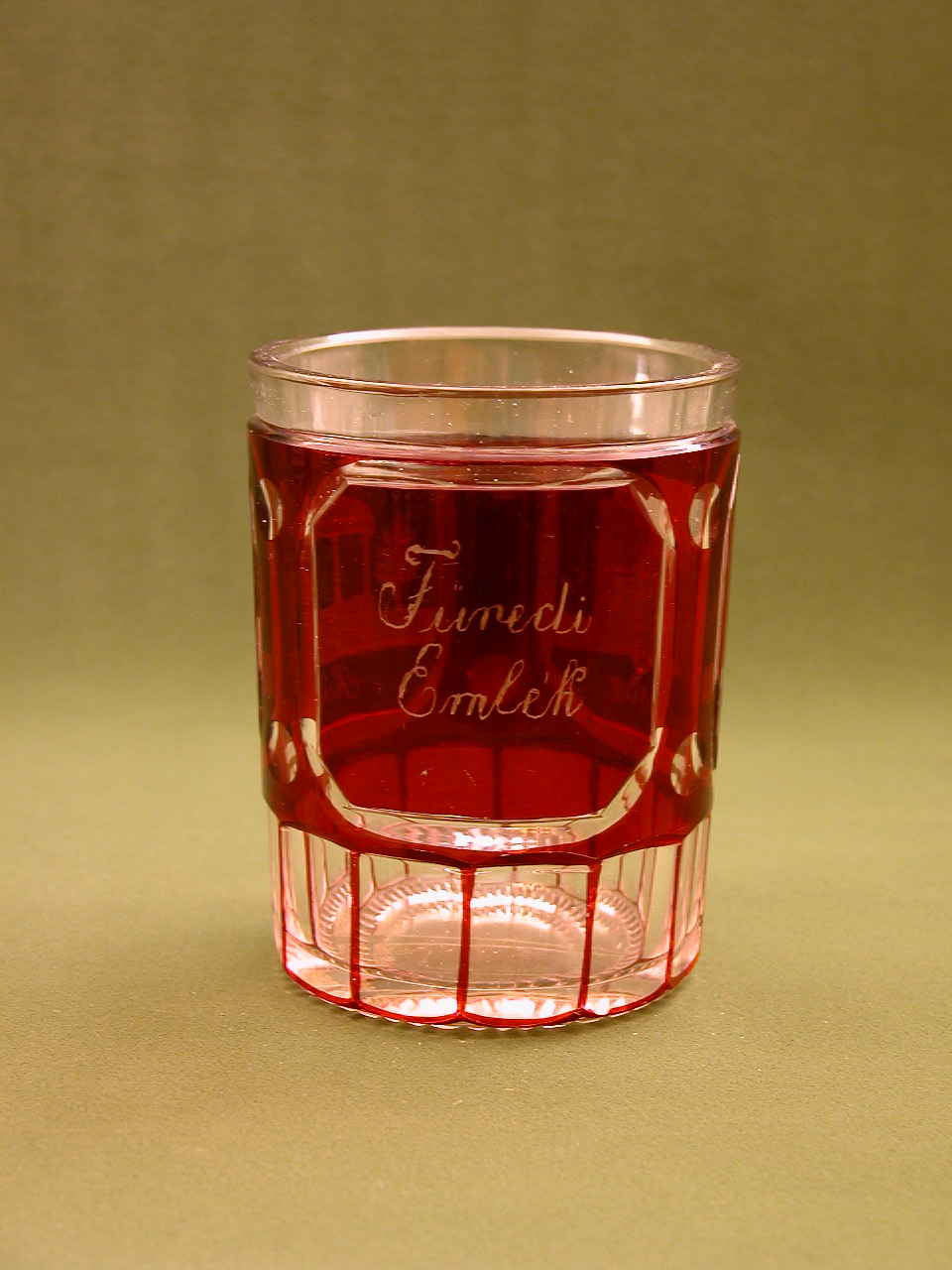 l
Glass from Balatonfüred, representing the building of the spa.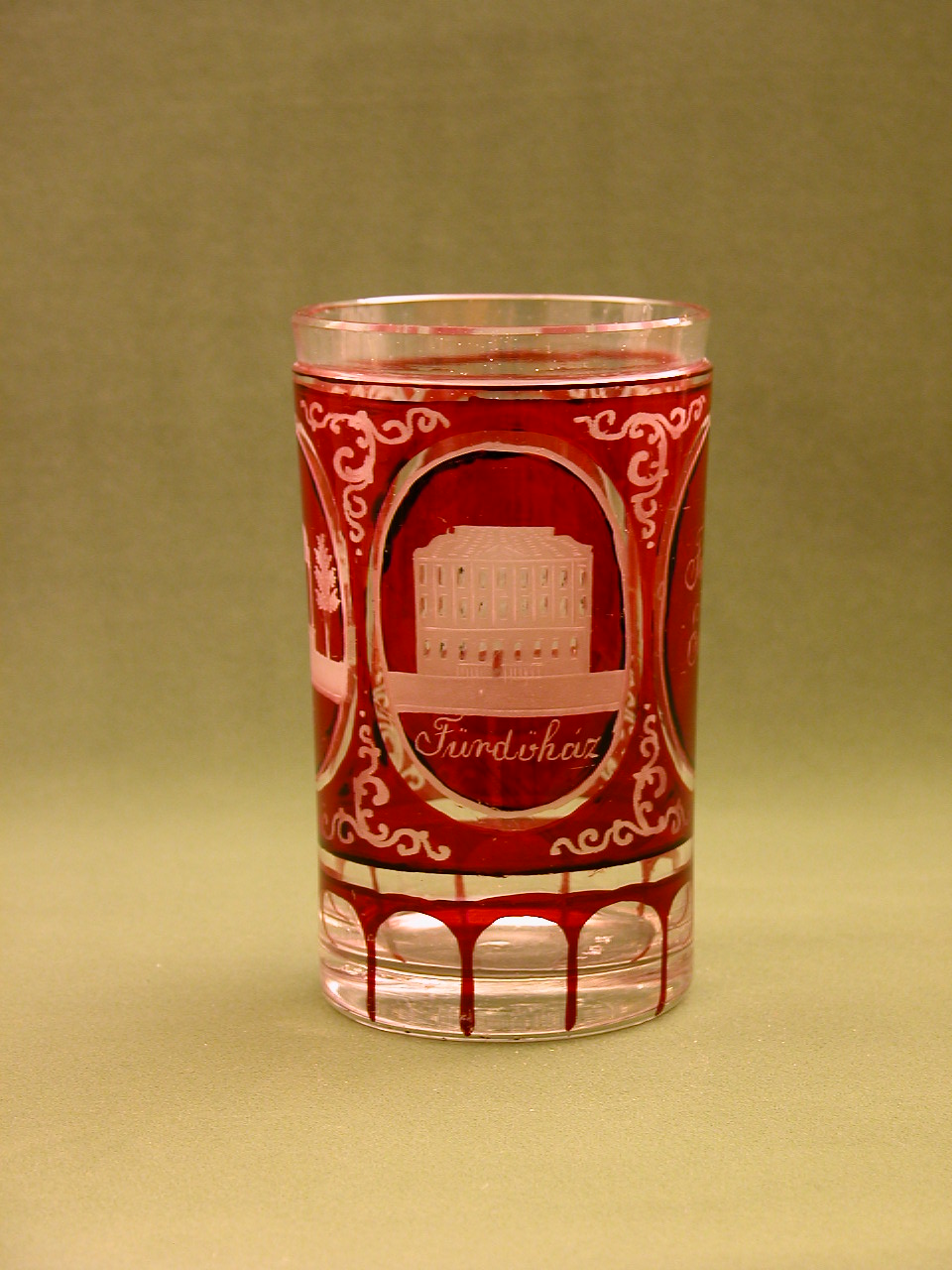 Stemmed glass depicting the drinking-well of Balatonfüred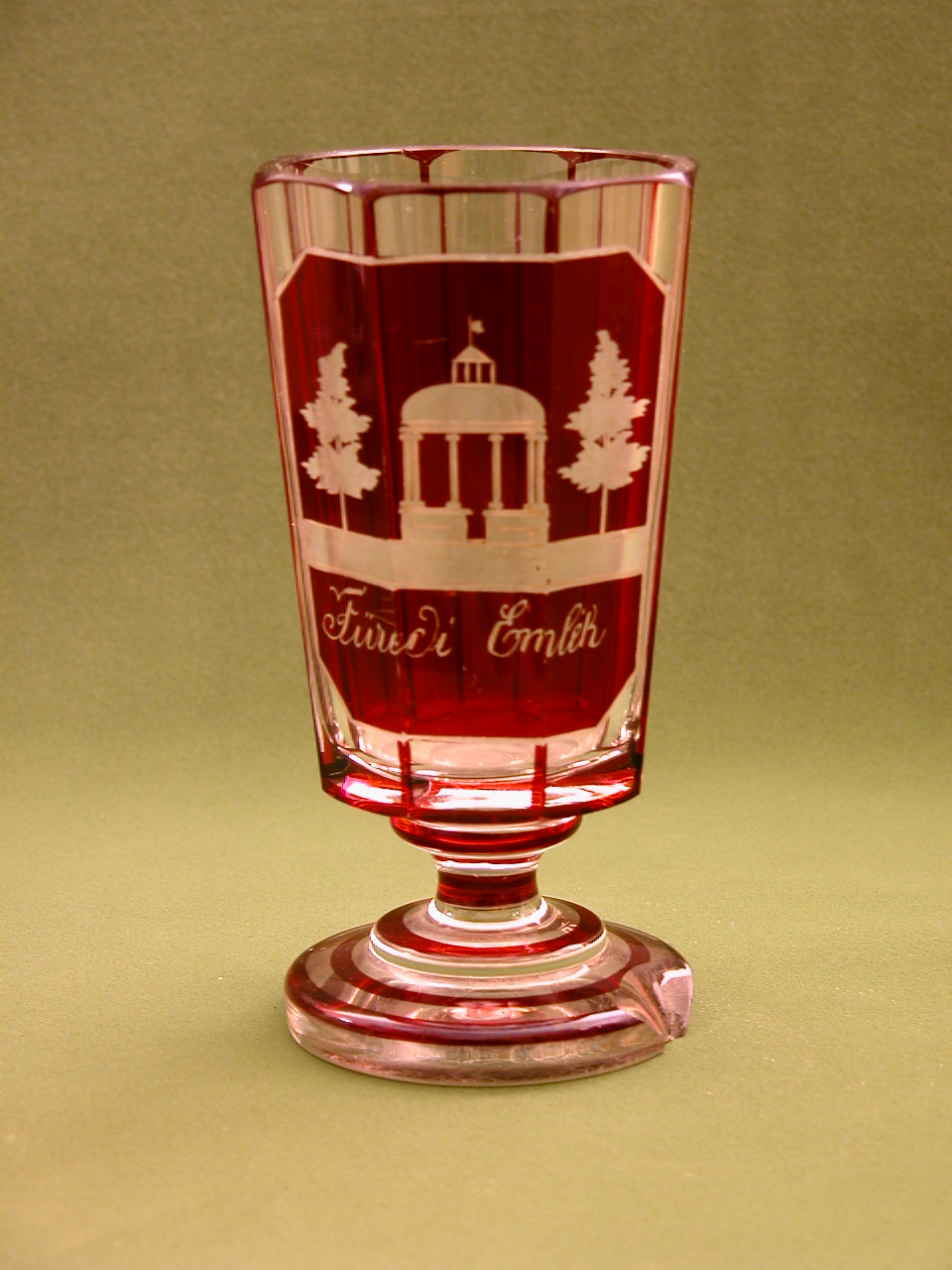 Scarlet stemmed glass with opening superficies.