Balneolological relics (Part I.)
These relics are owned by the Hungarian Museum, Library and Archives of Medical History. Part of it is put on show at the permanent exhibition under the name "Pictures from the era of ancient healing methods".
To read more, one can purchase Vida Mária's book on "Spas in Hungary in ancient times and today" in the museum (Budapest, I. Apród u. 1-3., Tel.: (+36-1)-201-1577). The book (published in 1992) is also available in German.
GALLERY
Spa from the Roman era (cross-sectional view)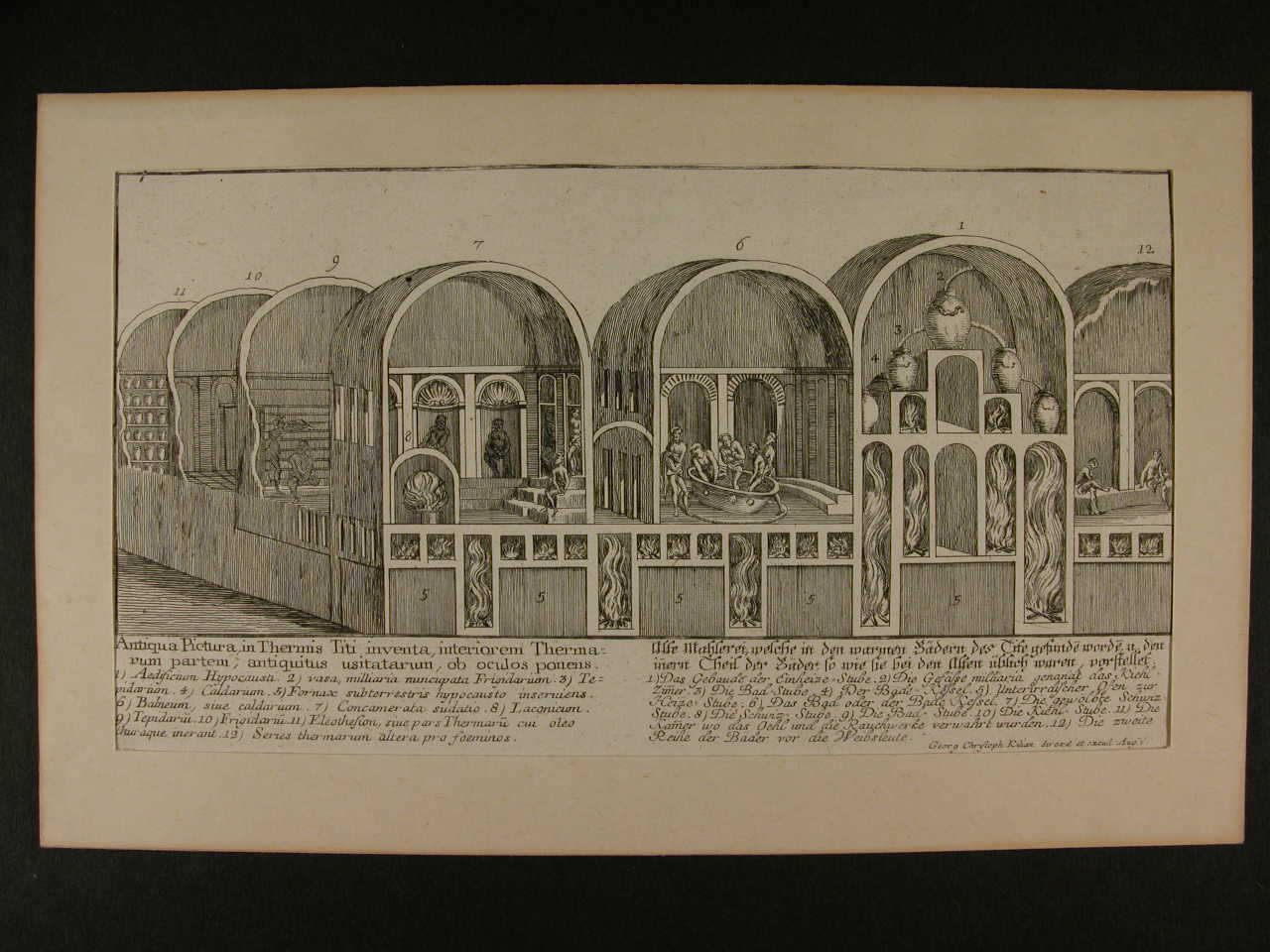 The Rudas spa in Buda – erected after 1566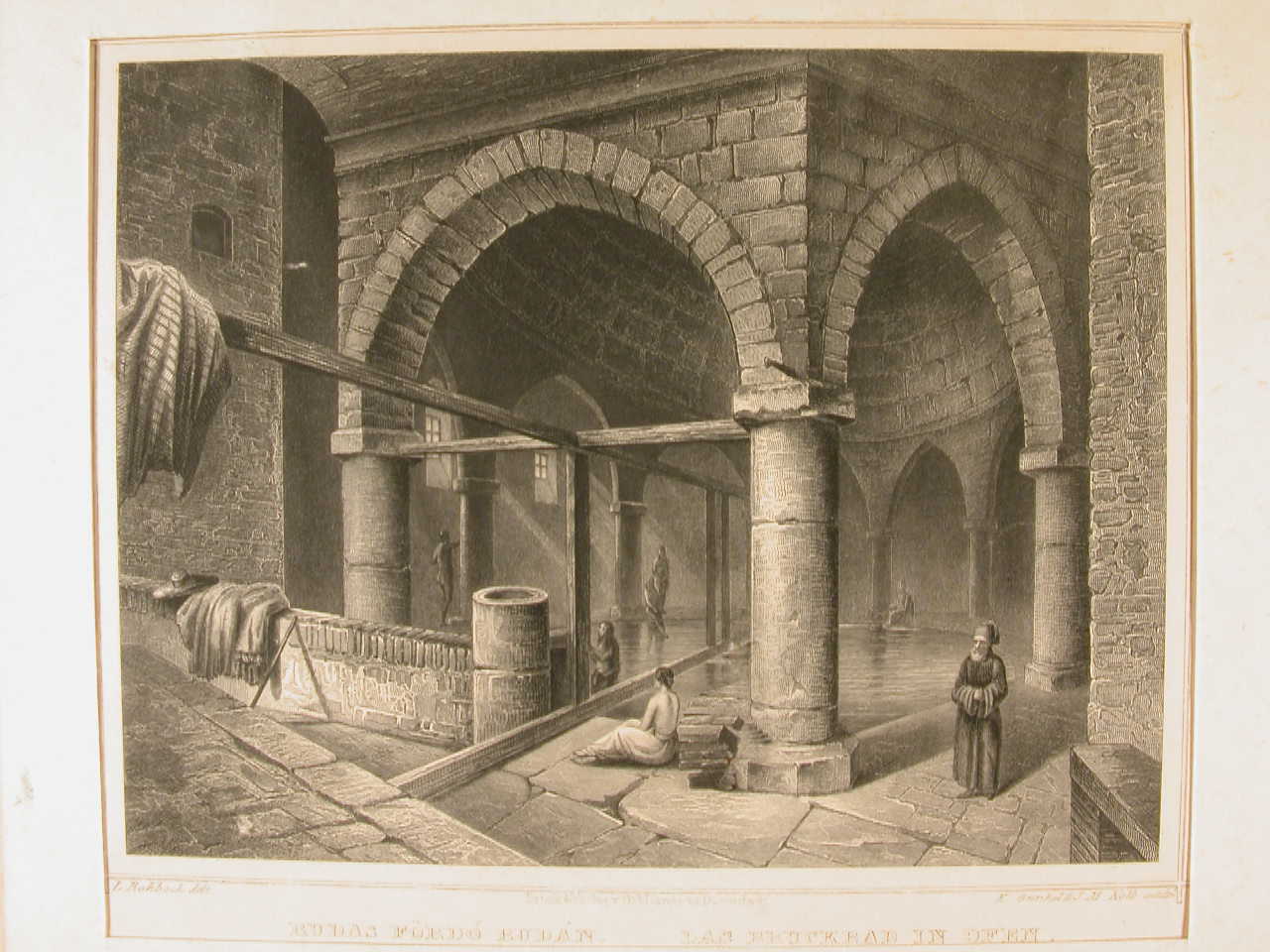 The Császár spa in Buda in the 19th century. Depicted (i) from Margharite Island (ii) from Lukács bath; the (iii) outside and (iv) inside of the medical court; (v-vii) the pool for women and men; and (viii) the Turkish bath.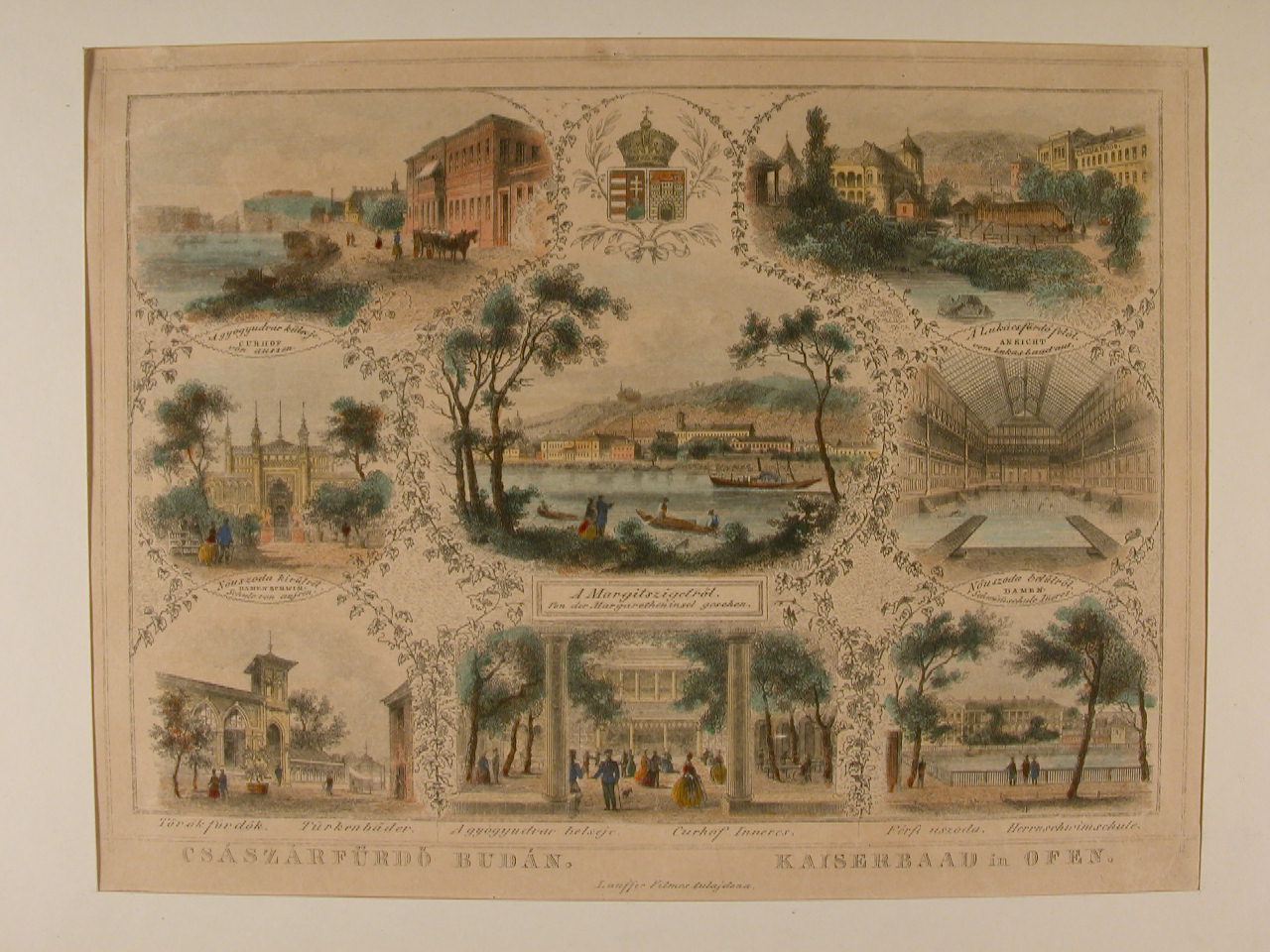 Health resorts and mineral waters occurence in Hungary today.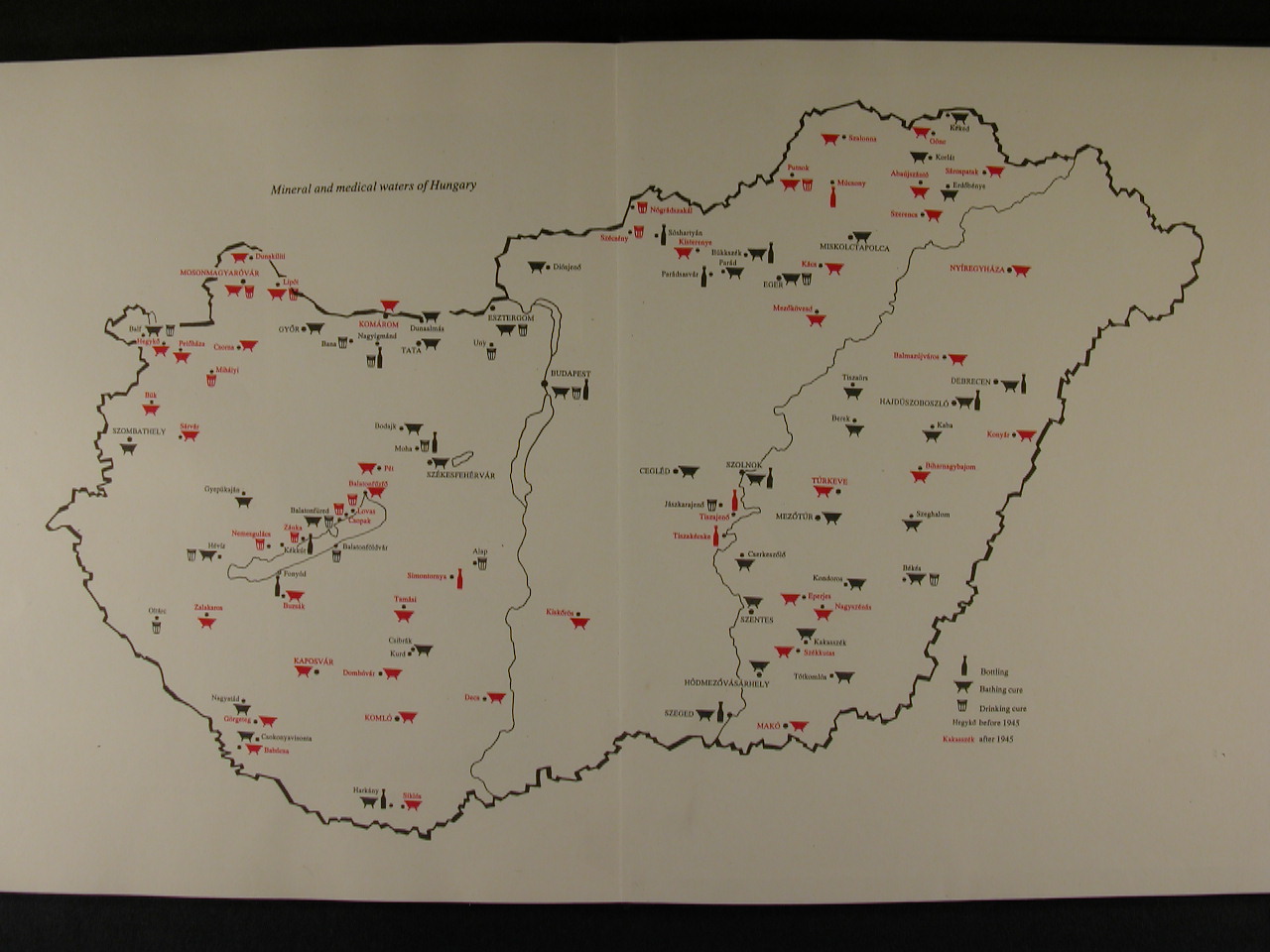 Health resorts and mineral waters occurence in Hungary in 1886. (Designed by Kornél Chyrez, M.D.)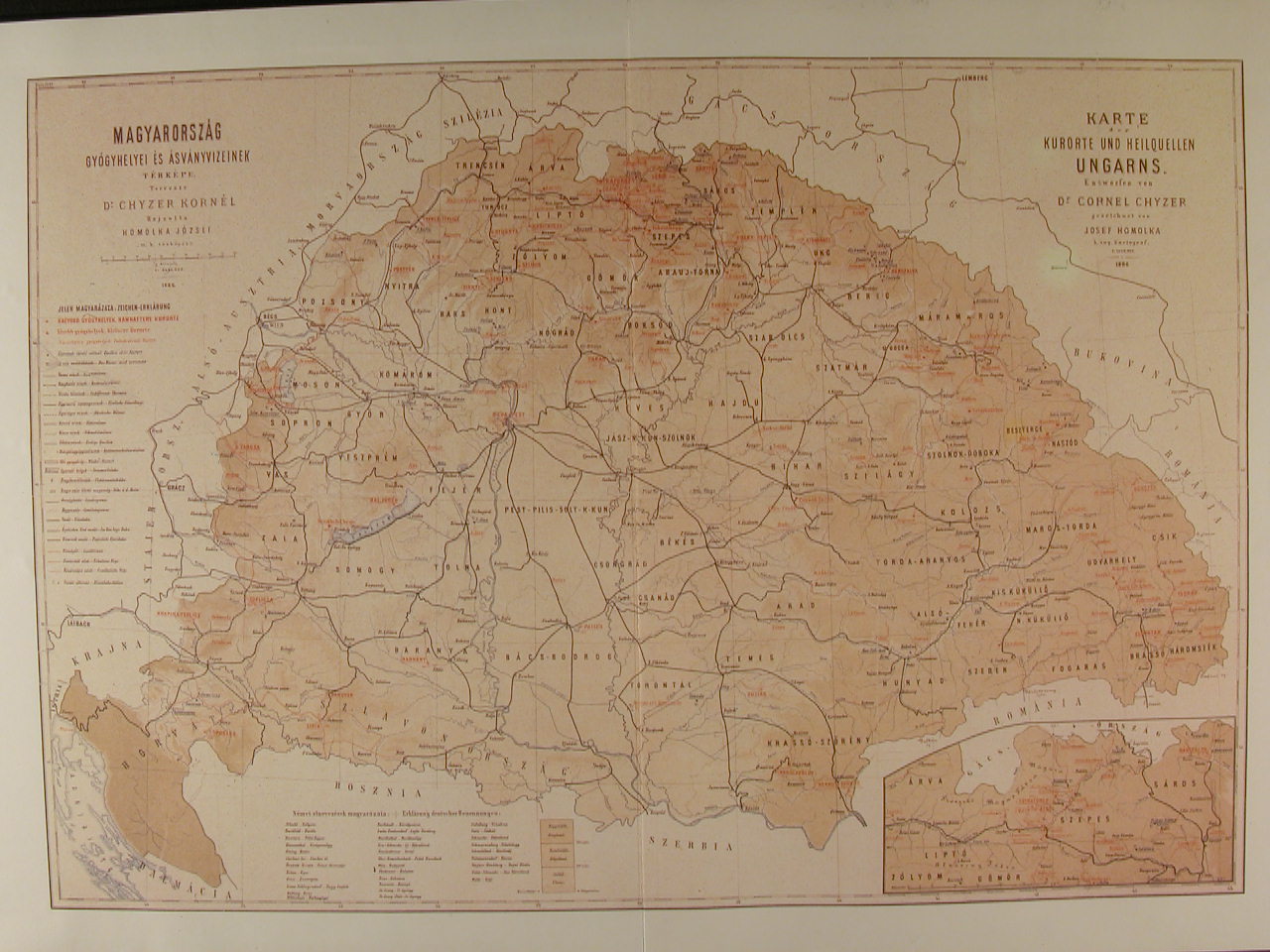 Sight of Mehadia with bath (around 1840)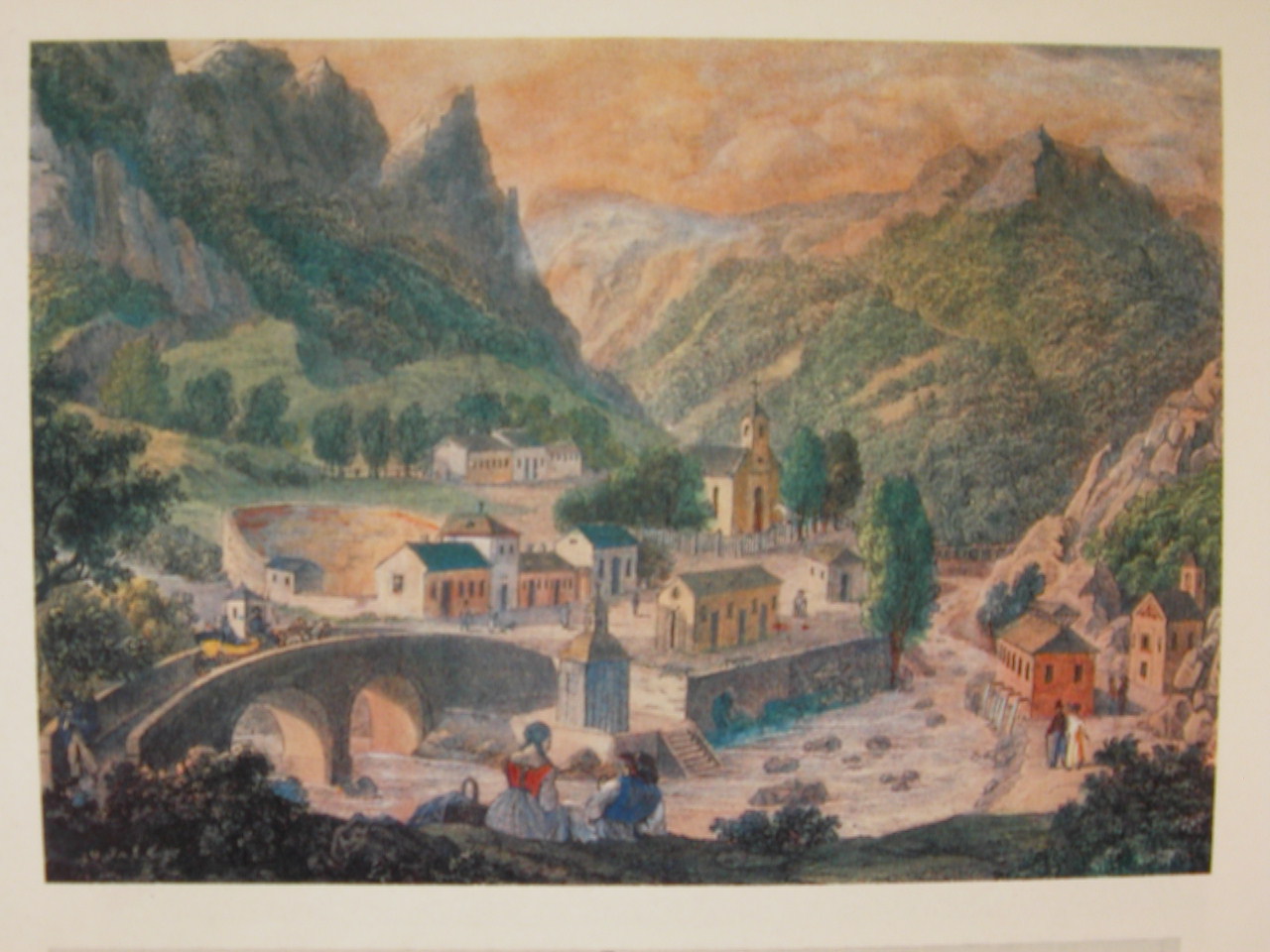 Placard promoting Bikszád (Co. Szatmár) as "Hungarian Karlsbad, - the Mecca for catarrhals"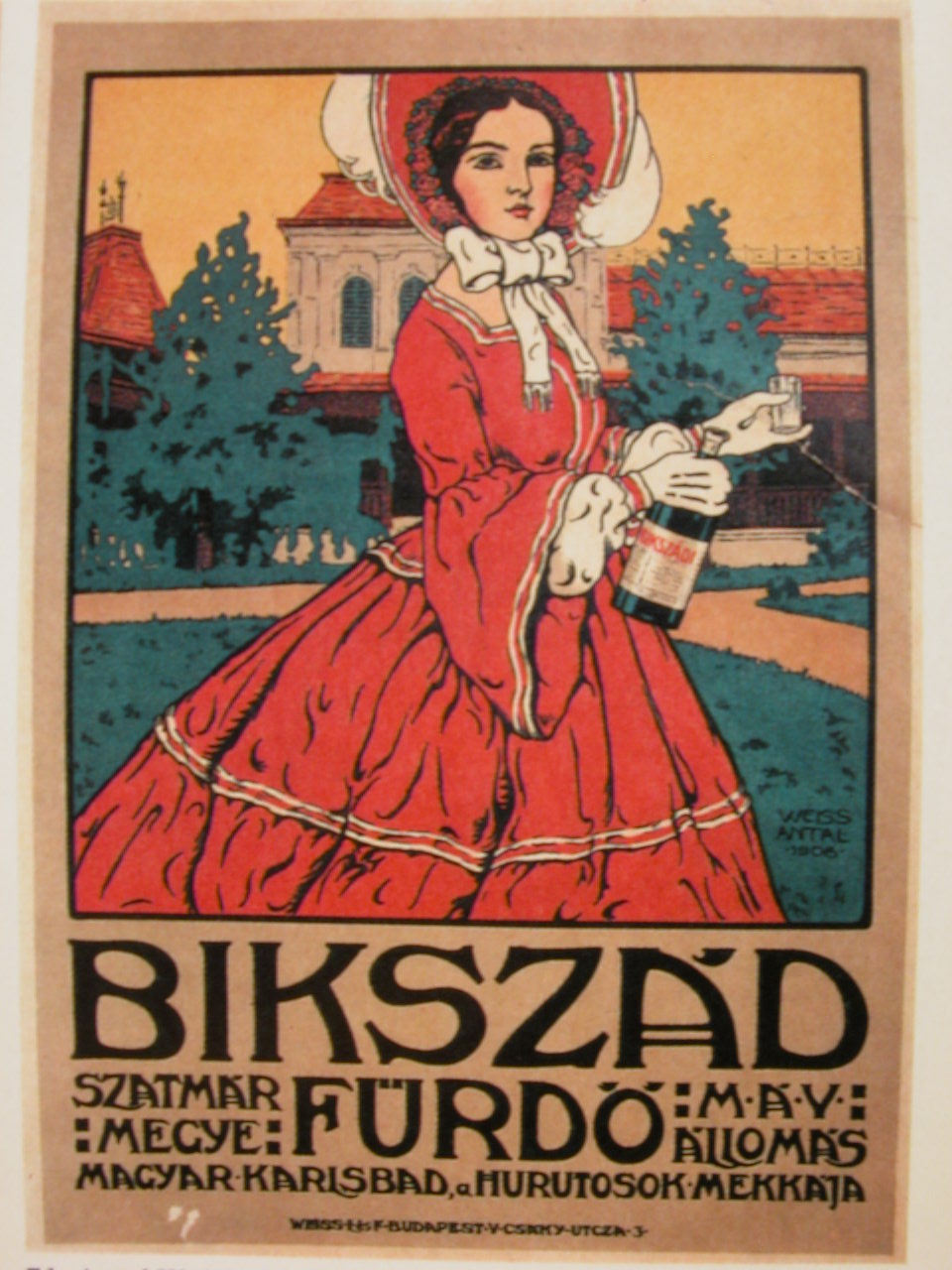 The "Chemical examination of the sulphuric thermal waters of Harkány", written by Károly Than, member of the Hungarian Academy of Sciences, was published in 1869, in Pest.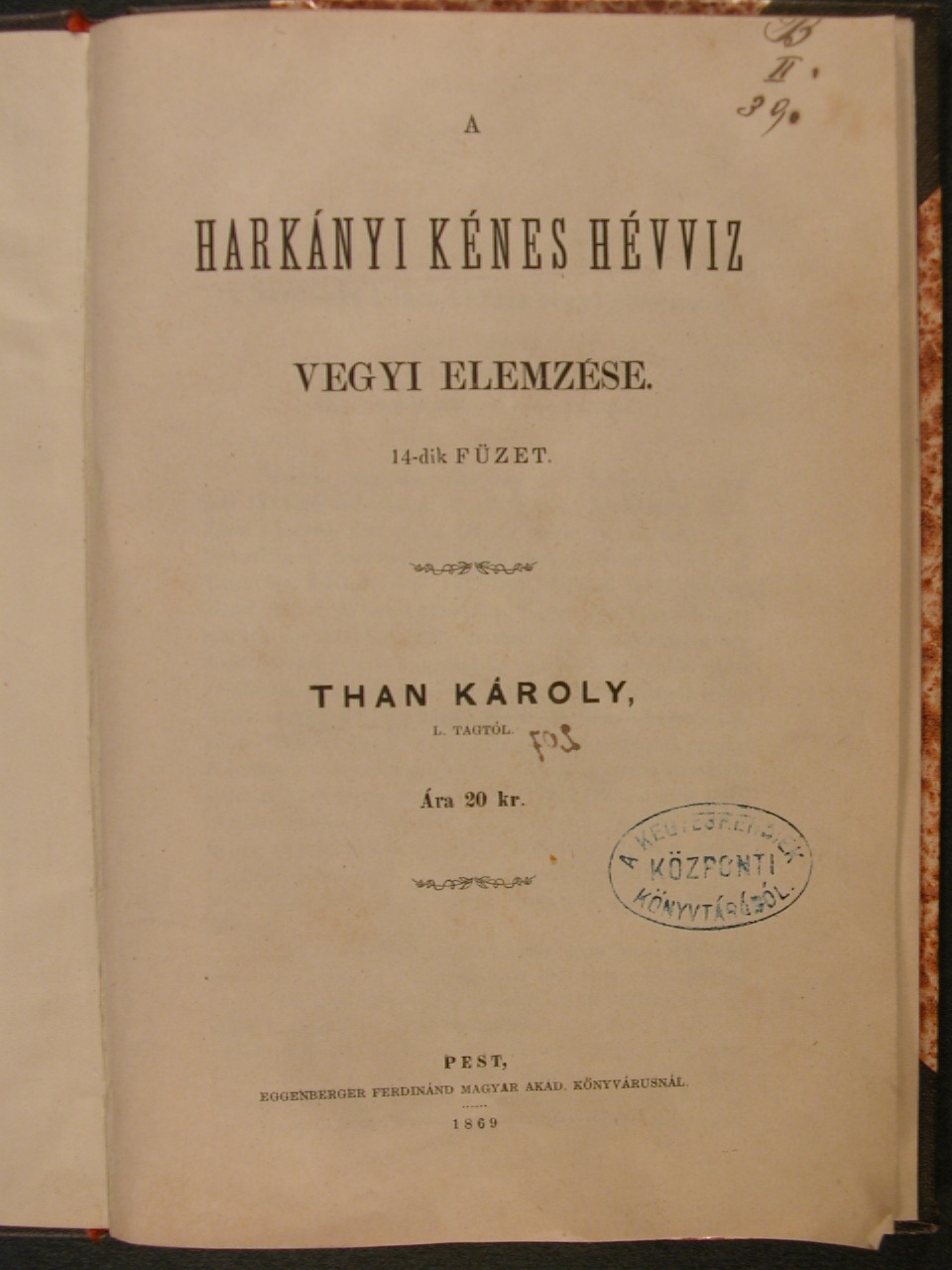 The book "Mehadia, or the baths of Hercules – travelling through Co. Hunyad", enumerates the monuments, benefits and attributes of the baths. The author is András Fodor Lúgosi, a nobleman, chief medical officer in Co. Hunyad. The picture depicts a marble statue found under the ruins of Herkulesfürdő.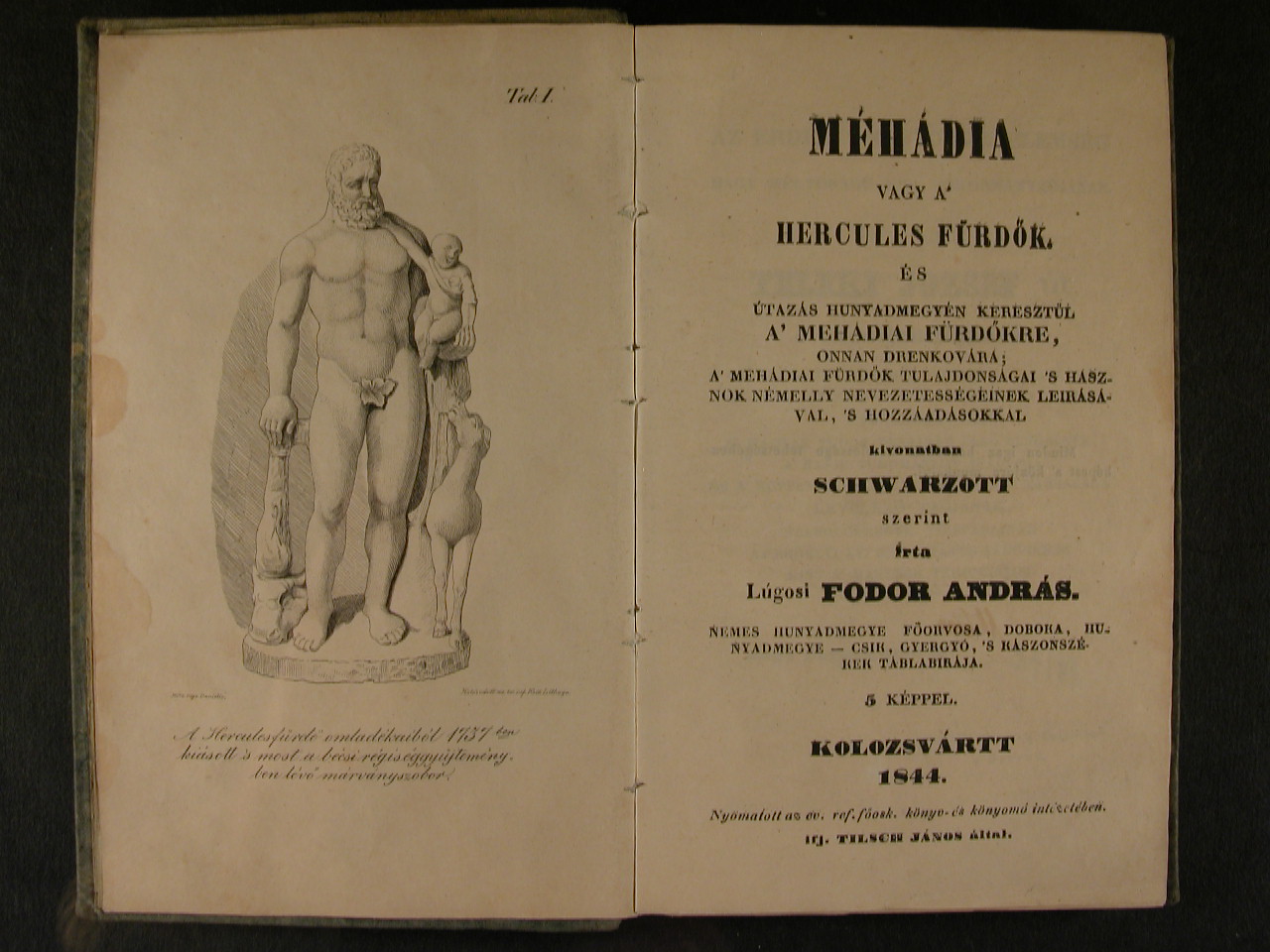 The study "About the Partition of the medical and thermal waters of Transylvania" written by Ferenc Nyulas, M.D., was published in Kolozsvár, in 1800.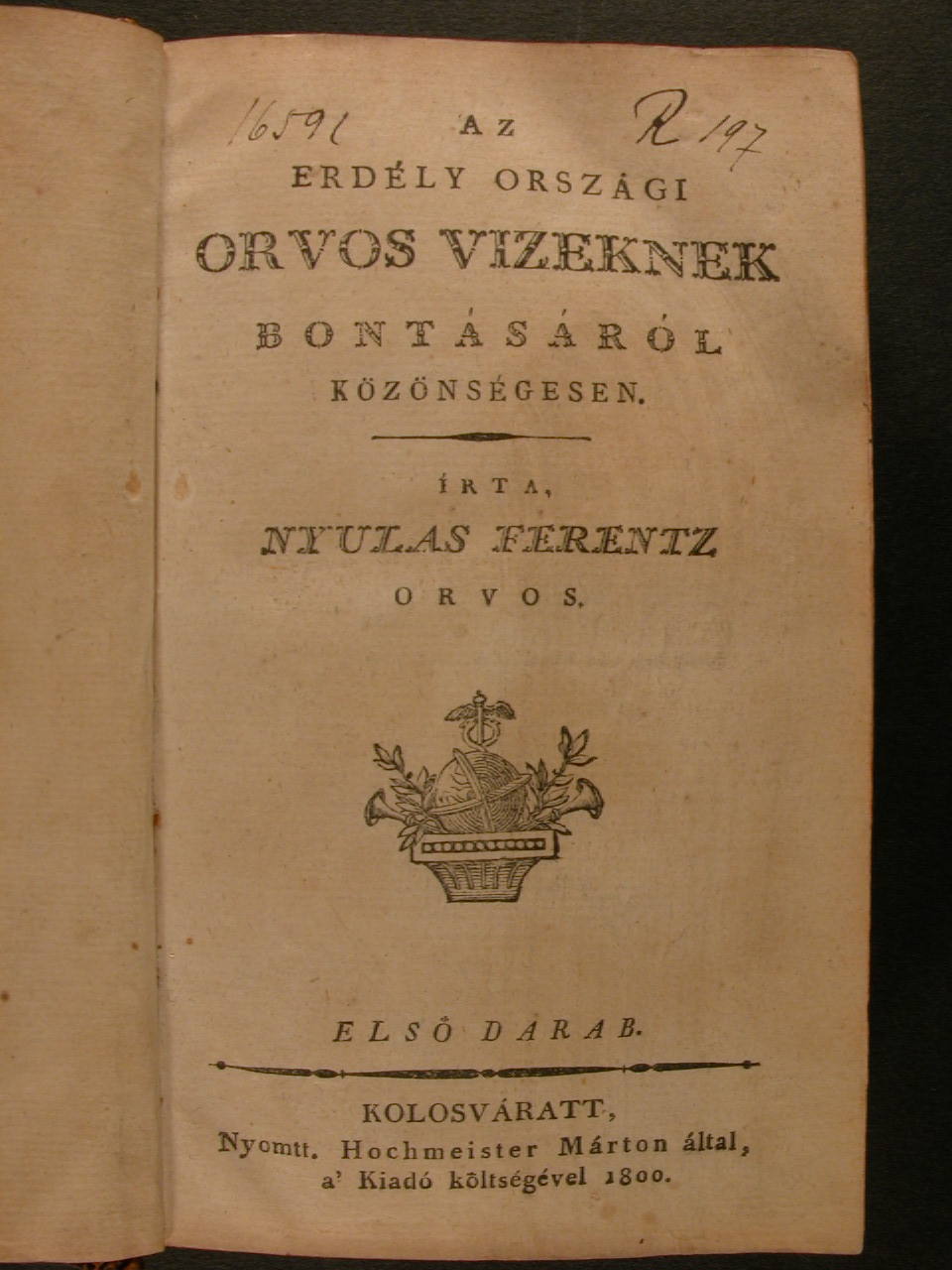 Placard designed for the opening ceremony of the Széchenyi spa (built between 1909 – 1913), labelling the types of medical waters and their indications